Welcome Dr Aimee Swithenbank, Educational Psychologist (BSc Hons, DECPsy) to our team!
Aimee has worked in education for ten years, supporting children, young people and adults across the broad spectrum of need, including autism, speech and language, mental health, and learning difficulties.
---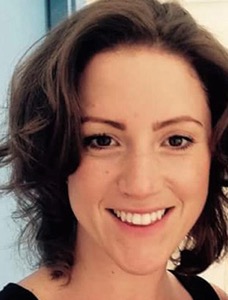 Aimee began her career as a shadowing school psychologist in the suburbs of Boston Massachusetts, volunteering for the Children's Hospital Neighborhood Partnerships, before working for North Essex Behaviour and Attendance Partnership, and a vocational day service for young people and adults with learning disabilities. Combining her love for psychology and animals, Aimee has also been on the board of Directors for a charity using animal-assisted therapy to improve wellbeing.
She read Psychology at Bath University in 2005, taking modules on the Risk and Prevention program at Harvard Graduate School of Education (Boston, MA) in 2009, before obtaining her professional doctorate in Educational and Child Psychology in 2015, University College London. 
​Aimee is highly skilled and experienced at providing psychological advice for schools and Education, Health and Care Needs Assessments, as well as working strategically with school leaders to improve outcomes for children and young people.
In addition to her private practice, Aimee works under local authority employment in a London Borough and previously Essex County Council, where she enjoys good links with colleagues in health and statutory assessment services. She can also deliver a range of ELKLAN courses as a licensed ELKLAN Tutor.
Services – individual assessments
EP assessments are individual to each child or young person, depending on the presenting concerns. 
They typically involve an initial telephone call to discuss the presenting concerns and hopes for EP involvement. Should you opt for an EP assessment,  Aimee would then ask the school and parent(s) for some background information before the visit. 
All assessments take place in the child or young person's school with involvement from people who are supporting the child or young person, where possible. 
On the day of the visit, Aimee would usually observe the child or young person in class and speak with their class teacher and the SENCo. She would also carry out individual assessments with the child or young person, as well as talking to them about their views on school. 
Following the visit, Aimee would provide a written report on the child or young person's strengths and difficulties, as well as strategies to help them make progress. There would also be an opportunity to discuss the report over the telephone.
Aimee is able to help with difficulties related to: 
thinking and learning 
memory and processing 
school work
literacy 
maths
managing feelings
attention and concentration
behaviour
school attendance
language and communication
making friends 
anxiety, low mood and self-esteem
sensory needs
self-help and physical skills
independence and preparing for adulthood 
A full EP assessment costs £900. The initial telephone call is free of charge. 
Dr Aimee Swithenbank (BSc Hons., DECPsy.) Educational Psychologist. Swithenbank Psychology
07710406204
www.swithenbankpsychology.co.uk
swithenbankpsychology@gmail.com
www.facebook.com/Swithenbank-Psychology
Enhanced DBS clearance: registered with the online service
HCPC registered (PYL32205)
https://www.hcpc-uk.org/check-the-register/
Level 2 in Safeguarding
Licensed ELKLAN tutor
https://www.elklan.co.uk/courses/practitioners
Workings days: Thursdays and Fridays 8.00am to 6.00pm